Quality, Speed, Compatibility: Your reliable cloud-PACS partner.
Get high-resolution images with best compression
on our quickest-loading, zero-footprint DICOM viewer.
Teleradiology PACS for radiologists and teleradiology
companies, reporting cases remotely for diagnostic centers.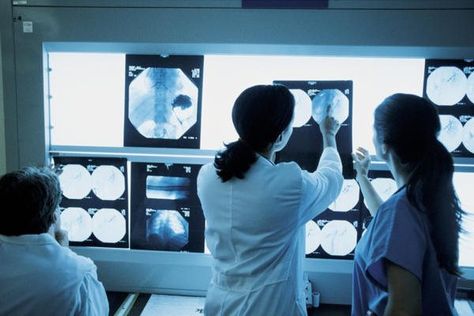 Experience effortless installation of our zero-footprint, remote-access DICOM viewer in just 20 minutes, with the added peace of mind that all your data is securely stored in the cloud.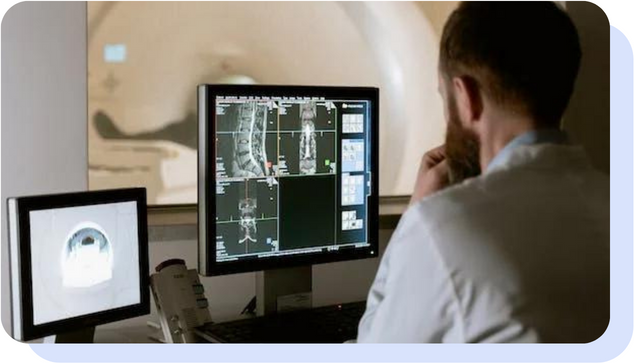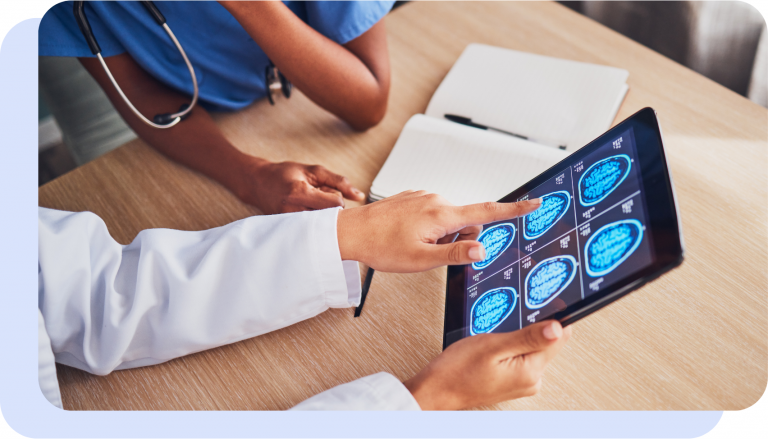 Nandico's DICOM viewer is quickest-loading in India with superior features, allowing radiologists to process a higher volume of cases, with quality diagnosis in lower time.
Our PACS provides a dedicated admin panel allowing remote tracking of case progress and reduced communication delays.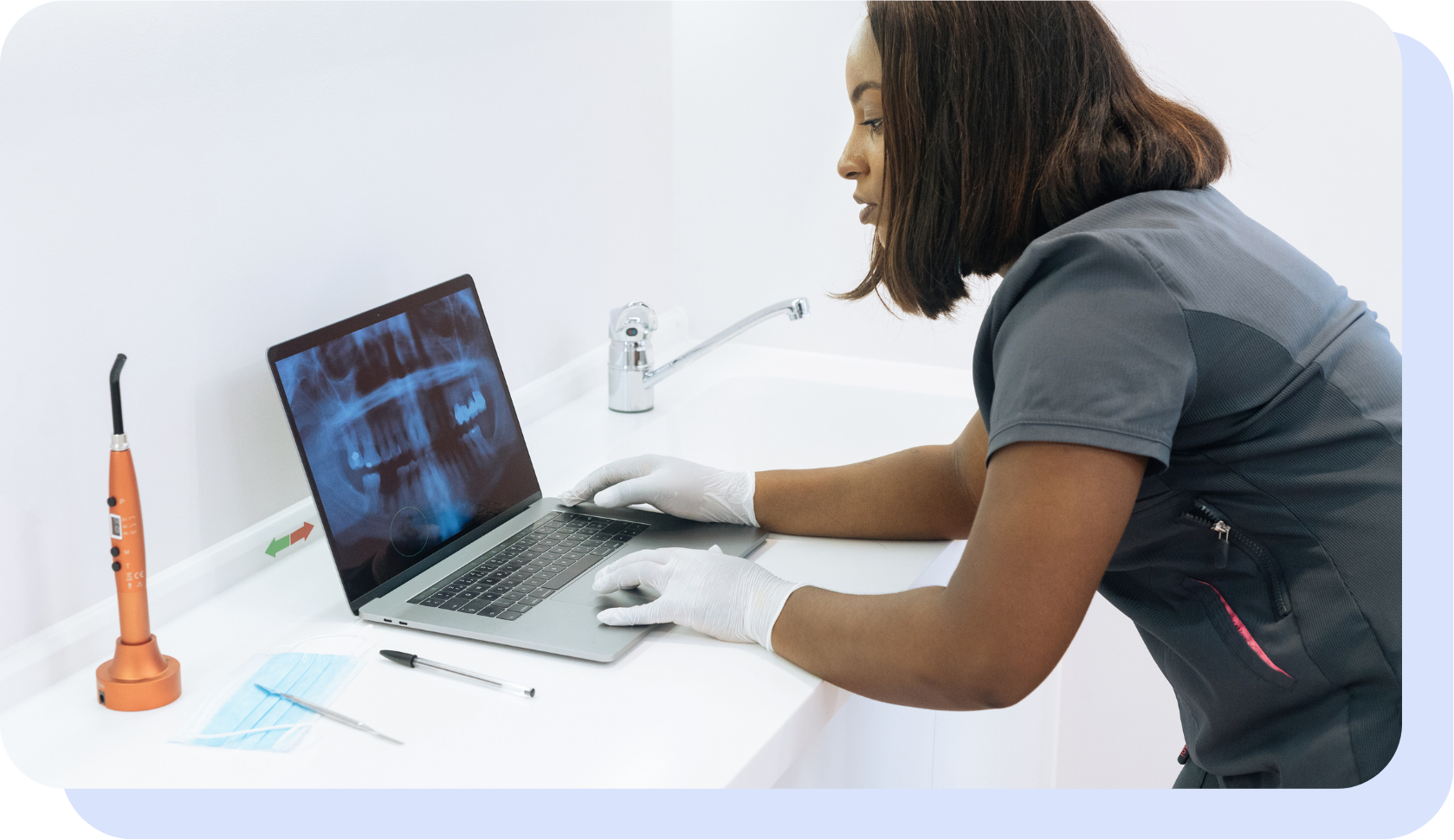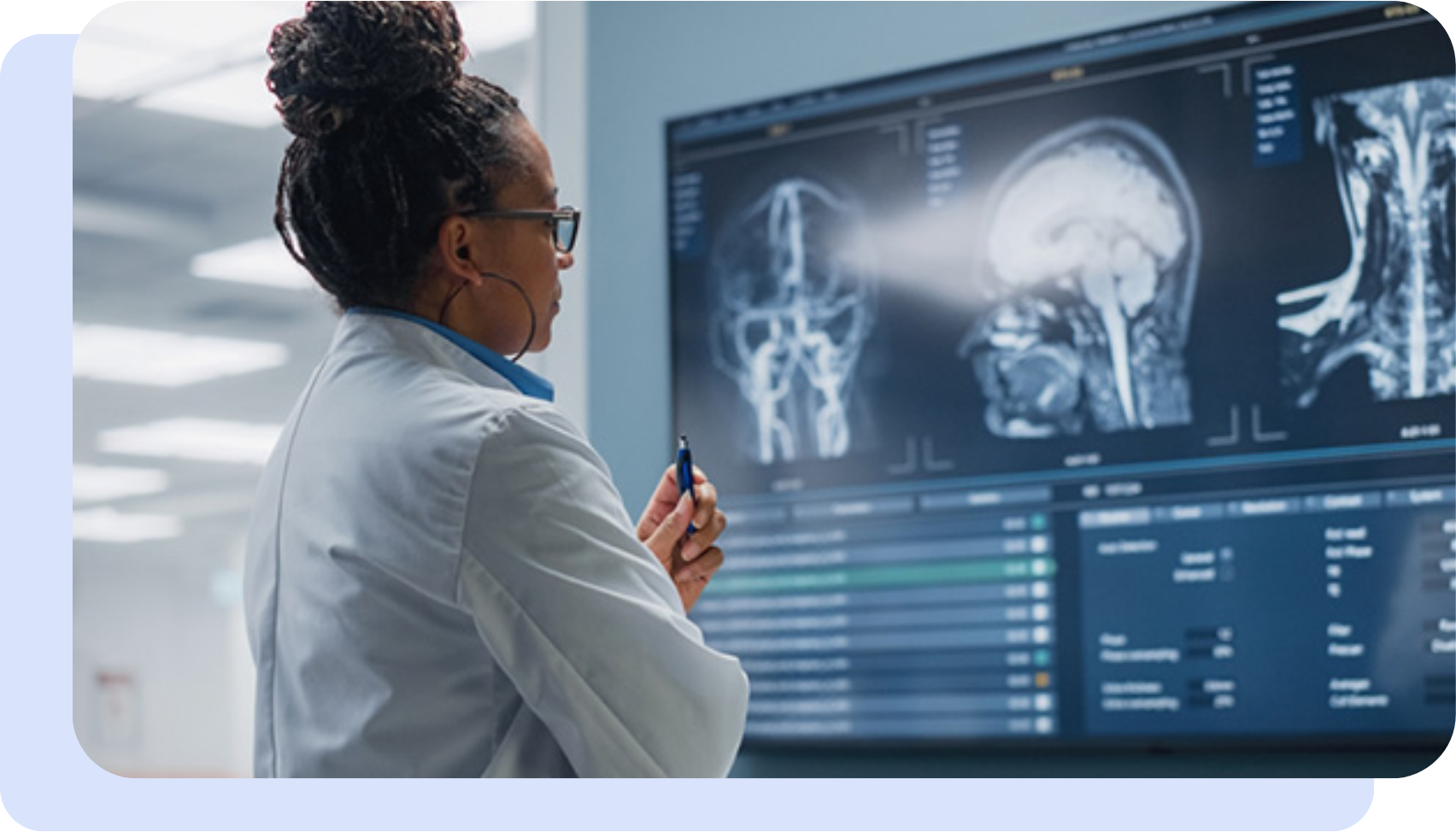 Nandico PACS has a comprehensive reporting platform compatible with MS Word, with customizable templates, and  shortcuts. Type or dictate- from anywhere, whenever you want!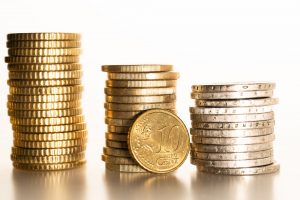 Say goodbye to billing surprises. Say hello to transparency!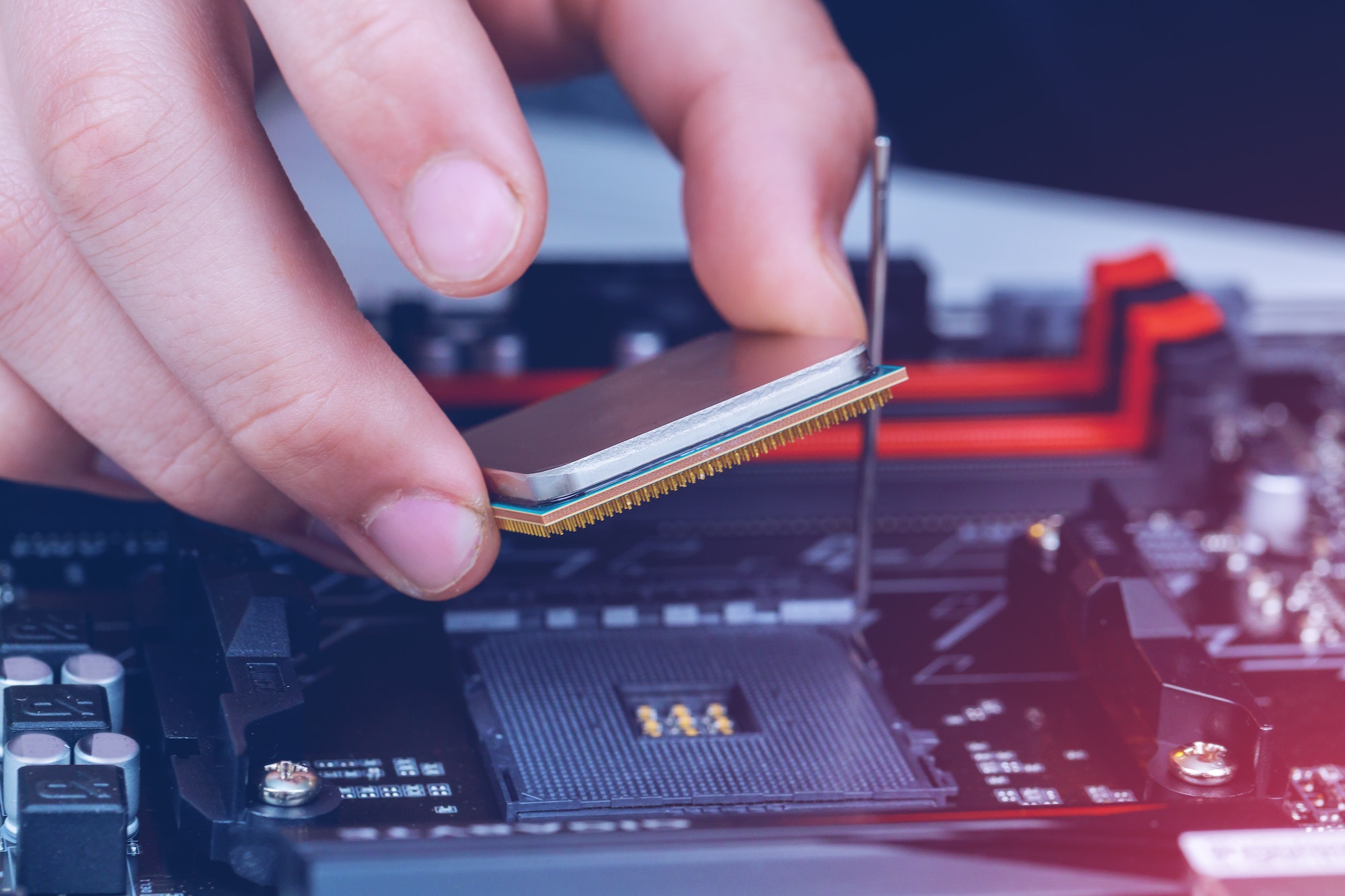 No more lengthy and cumbersome installation. Enjoy smooth process flow.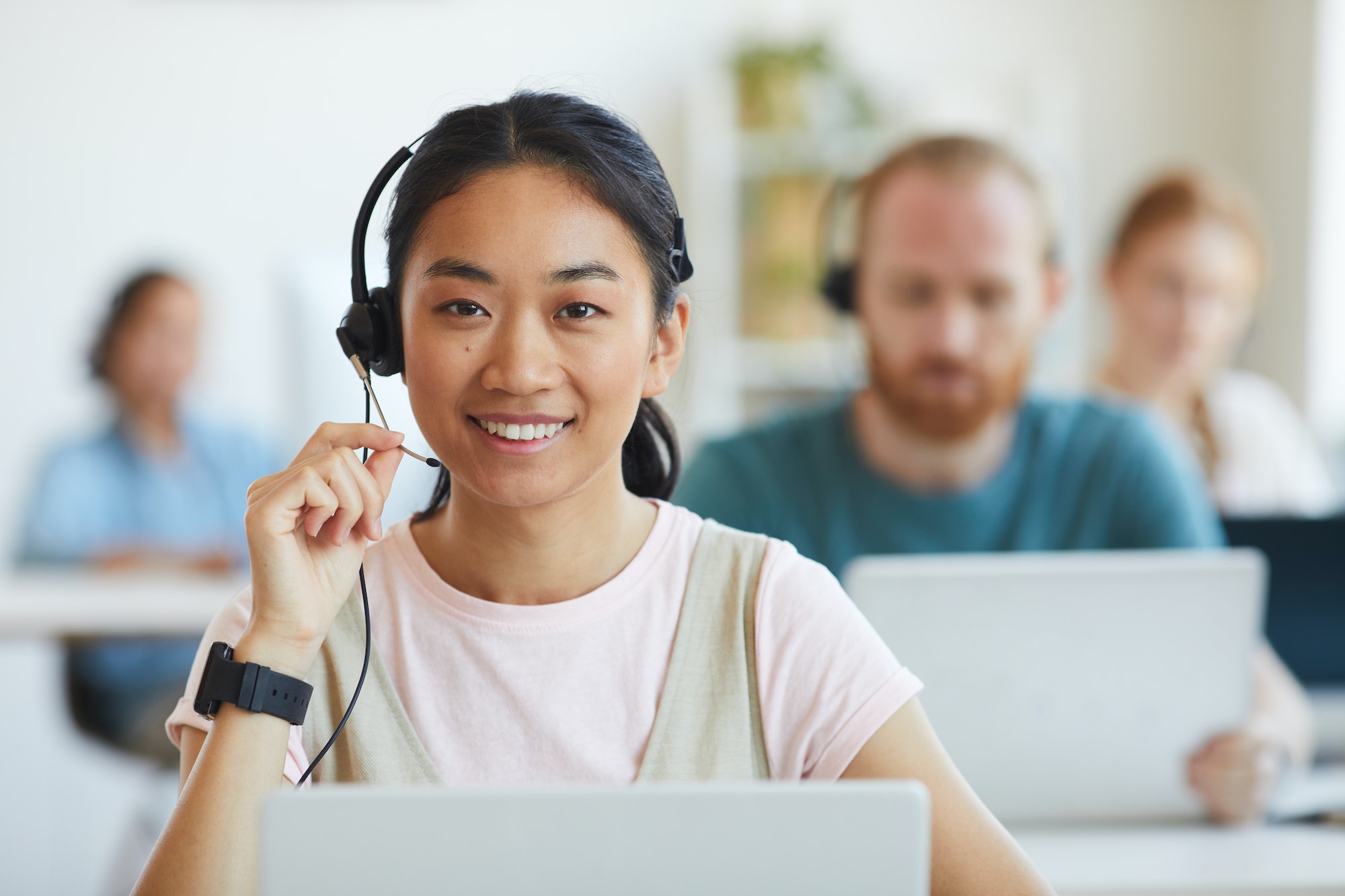 Raise a service request- whenever you want. Get instant replies.
Nandico is

trusted by 25+ teleradiology companies


across India
Pick a plan that

suits your needs
Lite
1 Center & 1 Radiologist
100 cases/month, extra cases charged at Rs 9/case

Customer has to switch to yearly subscription after using monthly subscription thrice

1 Radiologist ID, 1 Center ID

Extra centre installation charges: Rs 2000/center

Extra radiologist ID: Rs 500

Installation time less than 30 mins

Extra Storage Charges:
Rs 1/case upto 6 months
Rs 2/case upto 1 year
Rs 4/case upto 3 years
Rs 5/case upto 5 years
Professional
2-5 Centers & upto 5 Radiologist
500 cases/month, extra cases charged at Rs 8/case

Customer has to switch to yearly subscription after using monthly subscription thrice

Upto 5 Radiologist ID, upto 5 Center installations

Admin ID with advanced control features

Extra centre installation charges: Rs 2000/center

Extra radiologist ID: Rs 500

Installation time less than 30 mins

Extra Storage Charges:
Rs 1/case upto 6 months
Rs 2/case upto 1 year
Rs 4/case upto 3 years
Rs 5/case upto 5 years
Business
5-20 Centers & unlimited Radiologists
1000 cases/month, extra cases charged at Rs 7/case

Customer has to switch to yearly subscription after using monthly subscription thrice

Unlimited radiologist ID, upto 20 Center installations

Admin ID with advanced control features

Extra centre installation charges: Rs 2000/centre

Installation time less than 30 mins

Extra Storage Charges:
Rs 1/case upto 6 months
Rs 2/case upto 1 year
Rs 4/case upto 3 years
Rs 5/case upto 5 years
Enterprise
20+ Centers & unlimited Radiologists
3000 cases/month, extra cases charged at Rs 6/case

Customer has to switch to yearly subscription after using monthly subscription thrice

Unlimited radiologist ID, upto 50 Center installations

Admin ID with advanced control features

Installation time less than 30 mins

Extra Storage Charges:
Rs 1/case upto 6 months
Rs 2/case upto 1 year
Rs 4/case upto 3 years
Rs 5/case upto 5 years
Lite
1 Center & 1 Radiologist
100 cases/month, extra cases charged at Rs 8/case

1 Radiologist ID, 1 Center ID

Installation time less than 30 mins

Extra Storage Charges:
Rs 1/case upto 6 months
Rs 2/case upto 1 year
Rs 4/case upto 3 years
Rs 5/case upto 5 years
Professional
2-5 Centers & upto 5 Radiologists
500 cases/ month, extra cases charged at Rs 7/case

Upto 5 Radiologist IDs, upto 5 Center installations

Installation time less than 30 mins

Admin ID with advanced control features

Extra Storage Charges:
Rs 1/case upto 6 months
Rs 2/case upto 1 year
Rs 4/case upto 3 years
Rs 5/case upto 5 years
Business
5-20 Centers, unlimited Radiologist
1000 cases/month, extra cases charged at Rs 6/case

Unlimited radiologist IDs, upto 20 Center installations

Installation time less than 30 mins

Admin ID with advanced control features

Billing system for individual radiologist and Centers

Extra Storage Charges:
Rs 1/case upto 6 months
Rs 2/case upto 1 year
Rs 4/case upto 3 years
Rs 5/case upto 5 years
Enterprise
20+ centers & unlimited Radiologist
3000 cases/month, extra cases charged at Rs 5/case

Unlimited radiologist IDs, upto 50 Center installations

Installation time less than 30 mins

Admin ID with advanced control features

Billing system for individual radiologist and Centres

Extra Storage Charges:
Rs 1/case upto 6 months
Rs 2/case upto 1 year
Rs 4/case upto 3 years
Rs 5/case upto 5 years